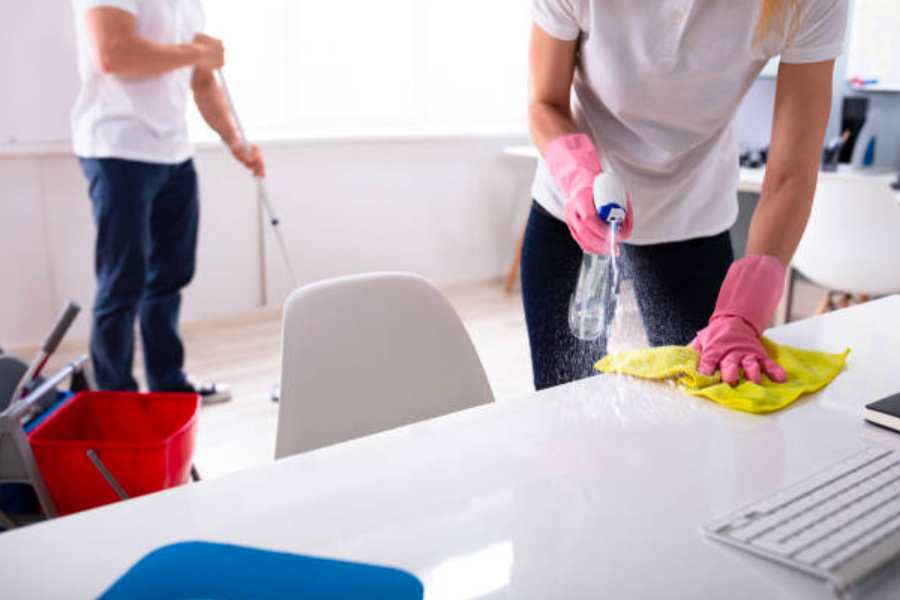 Simple workplace cleanliness tips
Take a moment to ask yourself if your workplace is as clean as it can possibly be. Although it may be tidy, with organized desks and an absence of clutter, there may be hidden germs and bacteria waiting to spread amongst your staff. This is why when it comes to cleaning, you need to do more than simply tidying up clutter. To help you keep your workplace clean, here are some simple tips that you can start using today!
Educate your team
When it comes to keeping a workplace clean, we all have a part to play. However, if your staff aren't aware of what their cleaning responsibilities are, you can't expect them to know what to do. Simply put, you don't know what you don't know. We aren't saying that your team needs to add moping and vacuuming to their daily list of tasks. Alternatively, you simply need to educate them on the little things that they can do to contribute to the overall cleanliness of your workplace. This includes things like washing hands correctly, eating away from their desks, wiping heavily used items like phones and keyboards, and more. These small practices make a big difference when it comes to preventing the spread of germs and bacteria. 
Professional Help
If you're struggling to stay on top of your cleaning tasks (don't worry, you aren't alone), it's probably time to get some help. One of the best things that you can do is to invest in the help of a facilities management company. They can provide you with highly trained staff and the essential supplies that you'll need to stay on top of your cleaning needs. Outsourcing these tasks can not only save you time but money as well!
Hand sanitizer and Wet Wipes
These small items can have a huge impact on your workplace – especially when used correctly. Germs and bacteria often spread via contact with surfaces. Think about it. Someone touches a bannister on their way into the office, then touches a door handle, shakes someone's hand, touches their face, types on their keyboard, and then touches their phone. On each of these surfaces, they will come into contact with new germs whilst leaving some of the bacteria on their hands behind. Hand sanitizer and wet wipes help to intervene in this process by removing germs from these surfaces. By providing these items to your staff, you can help them to limit the presence and spread of germs and bacteria in your workplace. 
Signage
Putting signage up around your office that reminds your staff of their responsibilities can be very helpful. To start, have signs that remind of proper hand washing and what to place in certain bins.
Bins
Speaking of bins, you need to make sure that you have enough around your office! To assist with helping the planet, try to have bins that allow your staff to sort their waste appropriately. This includes general waste, paper, mixed, and other recycling too.
Conclusion
If you want to make your office not only cleaner but safer too, start implanting these cleaning tips today!