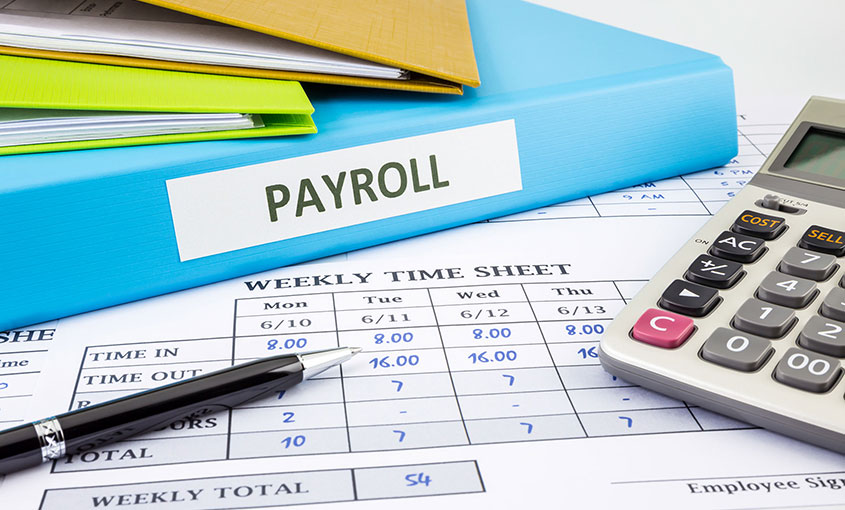 Why Should You Outsource Payroll?
Regardless of size, payroll processing is a complex task. Small businesses must adhere to ever-changing laws and regulations, and the process becomes more complex as a business grows. Payroll outsourcing ensures compliance and timely payment of employees. A payroll service also provides staff to address employee inquiries and concerns.
Cost-effectiveness
Payroll outsourcing is a smart move if you're looking for ways to cut costs and simplify your company's HR processes. Outsourcing payroll can reduce time-consuming, costly, and repetitive tasks, allowing you to focus on strategic projects and other tasks. The cost-effectiveness of outsourced payroll is measured in dollars and cents and in terms of the benefits to your business.
Outsourcing payroll will reduce your firm's in-house costs, increase accuracy, and ensure compliance. The services of a qualified payroll professional will free up your time and resources for other tasks. Additionally, outsourcing payroll means avoiding payroll software, computer equipment, and training costs. This is especially important if you have many employees who work irregular hours. In addition, outsourcing payroll can save your company money on payroll taxes, training, and other compliance costs.
Payroll outsourcing can also help you improve your employee satisfaction and retention. Employees want to be paid on time and receive the benefits they expect. It isn't easy to offer these benefits in-house, and it isn't cost-effective. However, outsourcing payroll can make it easier to provide the benefits your employees expect.
Time-saving
Outsourcing payroll can have several advantages for a business, including substantial time savings. Companies can focus on more strategic processes by outsourcing payroll duties, such as hiring global talent. However, there are a few things to keep in mind before you go ahead and outsource your payroll. First, make sure you choose the right provider. For example, you should look for experts knowledgeable about the local labor market.
Outsourcing payroll can help you avoid tedious tasks like tracking employee benefits, garnishments, new hires, terminations, paid time off, and compliance regulations. By outsourcing this task to a payroll service, you'll have more time to focus on the core aspects of your business, including recruiting and hiring new employees, handling employee benefits, and preparing and sending W2s. Outsourcing payroll can also help you free up your time for more strategic tasks, such as developing and implementing strategic initiatives.
Outsourcing payroll can also help you save on time, as performing payroll internally is a time-consuming administrative task that does not add value to your business. Outsourcing payroll to a payroll service allows you to free up your staff for essential tasks while still receiving the added benefit of having a company that knows precisely what it's doing.
Compliance headaches
Outsourcing payroll is a great way to cut compliance risks and ensure that employee pay is accurate and timely. While most businesses use payroll outsourcing to reduce their costs, it is also essential to remember that you may have to deal with specific compliance issues. 
The accuracy of your payroll is critical. Without accurate data, you could be liable for penalties or lawsuits. Even a simple mistake can result in headaches, so it is crucial to have dependable payroll professionals. Payroll professionals need to know payroll law and the system's nuances. As such, different payroll positions require different levels of knowledge.
Savings
Outsourcing payroll can help your company save time and money. Payroll processing can take up as much as half an employee's week, which can be better spent on your core revenue-generating activities. The process is also subject to many regulations and specialized situations, so you must hire a payroll expert to handle the details. These professionals keep up with the latest payroll regulations and have dealt with all types of situations, so they can ensure your payroll runs smoothly and accurately.
Outsourcing payroll can also improve the morale of your HR department. It requires a high degree of concentration, and after 500 employees, the savings per employee start diminishing rapidly. Payroll processors generally base their rates on the number of employees and the total payroll amount. Companies with more than 500 employees often hire an HR specialist to manage payroll.
You'll save money when you outsource payroll processing to an outside company because you won't be paying for computer equipment and training. Also, outsourcing payroll will ensure your firm's compliance with the latest tax rules and other accounting deadlines. If you miss payroll deadlines, you could expose your business to liability.