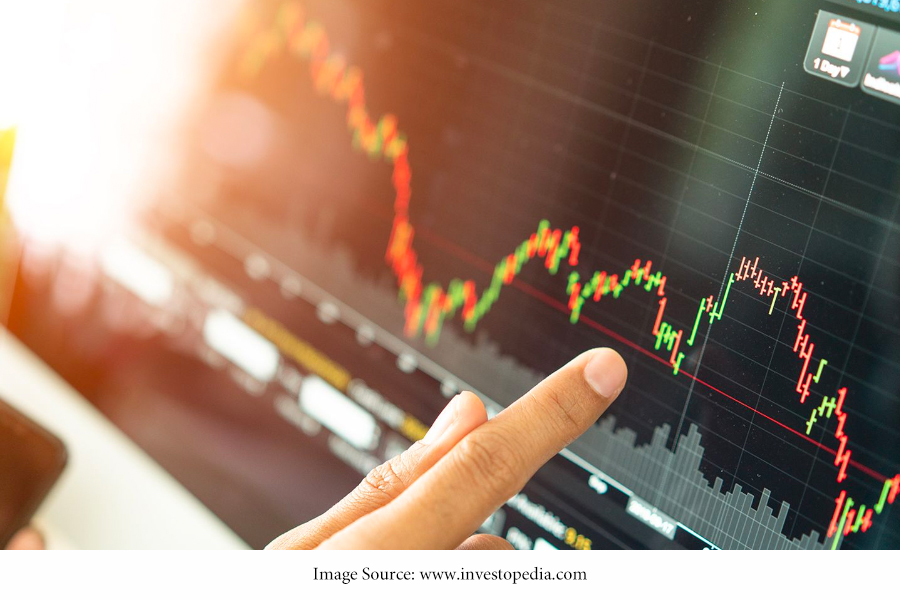 Demystifying the Different Types of Online Trading Accounts Available in India
Introduction
In the fast-paced world of finance, more and more individuals in India are looking to venture into the exciting realm of stock trading. To participate in the dynamic stock market, one needs to have a stock trading account. Online trading has revolutionized the way people invest and trade in stocks, making it convenient and accessible to a broader audience. However, the myriad of options available for online trading accounts can be overwhelming.
Definition of Online Trading Accounts
An online trading account is a virtual gateway that enables investors to buy and sell financial instruments through the internet. It serves as an intermediary between the investor and the stock exchange, facilitating seamless transactions. These accounts have gained immense popularity due to their user-friendly interfaces, real-time data, and convenience. Investors can manage their portfolio, analyze market trends, and execute trades with just a few clicks.
Basic Concepts of Online Trading
Before delving into the types of online trading accounts, it is essential to understand some fundamental concepts. Online trading involves buying and selling securities like stocks, bonds, and commodities through electronic platforms. The key players in this ecosystem include investors, brokers, and the stock exchange. Investors place orders through their online trading accounts, which are then executed by brokers on the stock exchange. While online trading offers numerous advantages, it also carries inherent risks that investors must be aware of.
Types of Online Trading Accounts
Demat Account
A Demat account, short for "Dematerialized account," is the first essential component for trading and investing in the Indian stock market. It is used to hold and store securities in an electronic format, replacing physical share certificates. The Demat account eliminates the risks associated with physical certificates, such as loss, theft, or damage. Investors can open a Demat account with depository participants like banks or financial institutions.
Trading Account
A trading account complements the Demat account by facilitating the actual buying and selling of securities. It acts as a bridge between the Demat account and the stock exchange. There are various types of trading accounts, including cash, margin, and commodity accounts. The cash account allows investors to trade using their available funds, while the margin account offers leverage to magnify trading potential. On the other hand, a commodity trading account caters specifically to trading in commodities like gold, silver, or agricultural products.
What is a 3-in-1 Account?
A 3-in-1 account is a comprehensive package that integrates a Demat account, a trading account, and a bank account into a single offering. This account streamlines the entire trading process, making it more efficient and convenient for investors. With a 3-in-1 account, investors can seamlessly transfer funds between their bank account and trading account, making online trading even more accessible.
NRI Trading Account
For Non-Resident Indians (NRIs), there are specific NRI trading accounts designed to cater to their unique needs. NRIs interested in investing in Indian markets can open these accounts to trade and invest in stocks, mutual funds, and other financial instruments. These accounts provide NRIs with a platform to participate in India's growing economy and reap the benefits of its capital markets.
Institutional Trading Account
In addition to individual trading accounts, there are institutional trading accounts catering to corporate entities, financial institutions, and large-scale investors. Institutional accounts have different requirements and features compared to individual accounts, often involving bulk trading and specialized services.
Choosing the Right Online Trading Account
Selecting the right online trading account is crucial for a successful trading journey. Before opening an account, investors should assess their trading needs, risk tolerance, and investment goals. It is essential to compare the features and fees of various account providers, ensuring they align with individual preferences. Additionally, investors must prioritize security and data protection, choosing reputable and reliable brokerage firms.
Online Trading Account Opening
To start trading online, the first step is to open a trading account. The process is relatively straightforward. Investors need to choose a brokerage firm that suits their requirements and completes the necessary paperwork. They will be required to provide identification and address proof documents for verification. Once the account is approved, investors can fund it and start trading.
Risk Management and Online Trading
While online trading presents opportunities for substantial returns, it also carries inherent risks. To safeguard their investments, investors must practice sound risk management. This includes setting trading limits, using stop-loss orders, and diversifying their portfolio to minimize potential losses.
Tips for Successful Online Trading
Achieving success in online trading requires dedication, discipline, and continuous learning. Investors should conduct thorough market research and analysis to make informed decisions. Following a disciplined trading approach, avoiding emotional impulses, and seeking guidance from experienced traders and experts can significantly contribute to trading success.
Conclusion
Online trading accounts have democratized the investment landscape in India, allowing individuals to participate in the stock market with ease. Understanding the different types of online trading accounts, such as Demat accounts, trading accounts, and 3-in-1 accounts, empowers investors to make informed choices. Non-Resident Indians (NRIs) and institutional investors also have specialized account options tailored to their needs.
Mobile trading apps have further augmented the accessibility of online trading, enabling investors to trade on the go. These apps offer real-time market data, research tools, and the ability to execute trades from the convenience of smartphones.
As with any investment endeavor, online trading carries risks, but with careful planning, risk management, and continuous learning, investors can navigate the stock market with confidence. Remember, successful trading requires patience and perseverance. So, begin your journey into the world of online trading, armed with knowledge, and watch your investments grow.